ATTENTION MEN who don't want to settle when it comes to women
Revealed: The Scientific, Step-By-Step Process That Makes a Woman Fall and
Stay

Deeply in Love With You

...
Without using manipulative tricks, pretending to be someone you're not, or wasting any more of your time and money...So you can CHOOSE the woman you really want and make
100% sure

you NEVER get broken up with or divorced by a woman ever again..
Hey Man,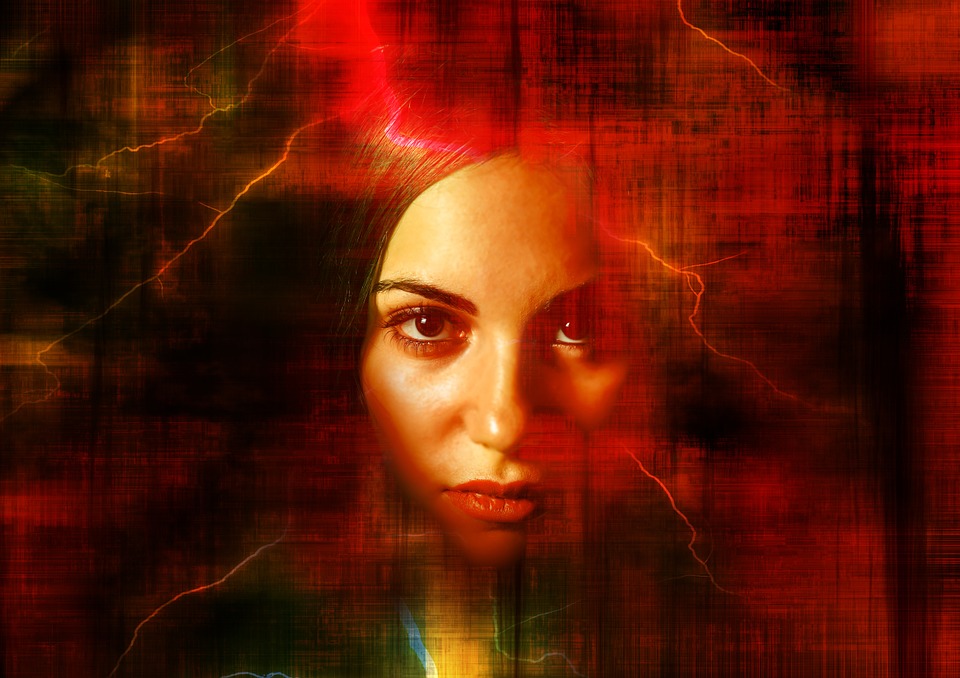 Did you know that the female mind is designed to filter you out?
Whether she never gives you a chance at all, stops responding to your texts after one or two dates, or divorces you after 50 years of marriage, that's her default setting: LEAVE...
And sometimes it can feel like a miracle just to get a first date with a woman you really like.
Then, if she doesn't respond to your texts, stops seeing you after your first or second date, breaks up with you, or divorces you, you have to start all over again with the next one.
And then the next one...
And, you have to pay for the privilege of all this pain and confusion.
According to Match.com, a woman goes out on an average of 24 first dates before she meets a guy she wants to see again...
...so if you've ever thought you had an awesome connection with a woman and then had her disappear on you, you're not alone.
And, even if you do manage to keep dating her long enough to make her your girlfriend or wife, the number of women who are on the verge of cheating on or leaving their unsuspecting boyfriends and husbands is just as concerning: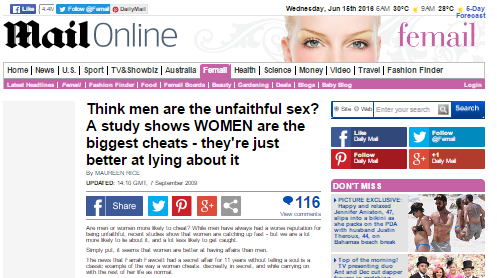 See, the woman almost always leaves the man; not the other way around, and he usually doesn't even see it coming.
In fact, according to The Huffington Post, a recent Stanford University study found that the woman initiates divorce 69% of the time.
...Like when Angelina Jolie divorced BRAD PITT.
So no man is immune to the female filter...
...unless you know the 8 things her filter is looking for and give them to her.
And that means that if you've ever been rejected, broken up with, divorced, or otherwise had your heart smashed into a million pieces by a woman and you've been confused about why it happened, you're in excellent company.
Now, you might be able to "trick" the female filter for a night or maybe even a few weeks, but it's impossible to fool it forever.
And, the 4 things that cause a woman to fall in love with you are NOT the same 4 things that keep her in love with you.
Sounds complicated and maybe even a little scary, right?
Well, it is until you understand what the female mind is REALLY looking for and know exactly what to do at all times.
Then, it's actually fairly SIMPLE (although not always EASY...).
How I Uncovered the Secrets of the Female Mind...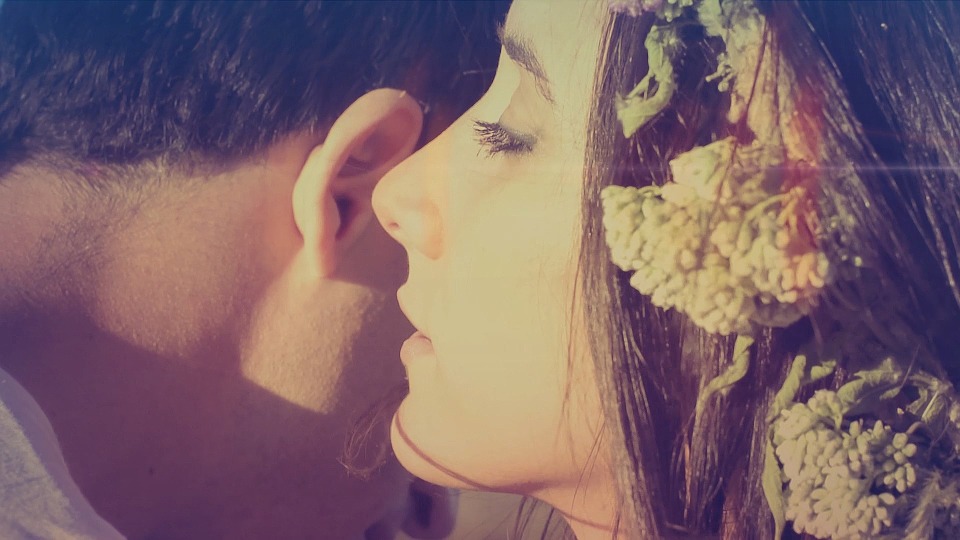 If we haven't met yet, my name is Jim Wolfe.
And back when I was a younger man, I had no problem ATTRACTING women.
Girls would generally give me a chance.
But now I'm about to share a painful secret with you:
As soon as I actually LIKED one of these girls, I would never be able to keep them around.
They would RUN away as fast as possible.
And I had no idea why.
I didn't even have my first real, official girlfriend until I was 22 years old.
It got so painful that I couldn't keep these girls interested in me that I bought my first dating book 13 years ago.
That's when my life completely changed.
I had my first long-term girlfriend within 2 months and we dated for 5 years.
And once I realized that you can LEARN to succeed with women, I was HOOKED.
Since then I've read hundreds of books and I've seen just about all the training available when it comes to dating and relationships.
I've made almost every mistake and experienced almost every "victory."
I've conducted original research and pored over hundreds of academic journal articles about dating and relationships for my master's degree.
And the best part?
I haven't been broken up with since.
And, once word got out that I learned what the female filter is ACTUALLY looking for, guys started coming to me for advice. 
Eventually, people with Ph.D.s started referring men to me and even women started asking me to coach them.
That's when I realized I was onto something and decided to put everything I know into an easy-to-use format that would allow me to help as many men as possible.
Now, I'm on a mission to help you permanently solve your dating and relationship problems on the way to helping 100,000 men live their ideal life with their ideal women.
I have truly awesome, high-level clients from over 37 countries and counting...
...And, I'm excited to share what I've learned over the last 13 years of intense study and real-world experience with YOU now.
Because I don't want you to attract awesome women into your life only to lose them.
I know EXACTLY how painful that is.
What I Discovered About the Female Filter: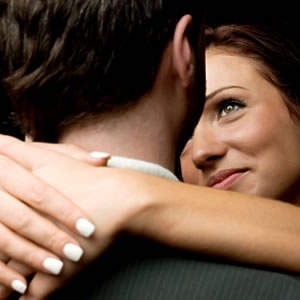 Year after year, day after day for the past 13 years I dove deep into figuring out why a woman falls and stays in love with a man.
Through that long, focused, intense process of making painful mistakes, testing assumptions and techniques, reading, studying, investigating, interviewing, observing, busting dating and relationship myths, breaking through the B.S. that society feeds us, and coaching real men in the real world and looking at their RESULTS, I FINALLY peeled back the curtain of the female mind and discovered the following:
The factors that make a woman interested in you when she first sees you. You can control many of them...
How to tell if a woman is interested in YOU or something else (your money, etc.)...
The 4 things that make her fall in love with you and exactly how to apply them...
The 4 things that KEEP her in love with you and exactly how to apply them (they are NOT the same things that make her FALL in love)...
How to build a deeply satisfying, strong, lasting relationship...
EXACTLY what to look for in a woman if you want to be satisfied long-term instead of regretting your relationship later...
Here's what I learned: if a woman's interested in you even a little bit and she's single, there are exactly 4 things that make her more interested in you over time.
And they have NOTHING to do with:
Your looks...
Your bank account...
Taking her on expensive dates...
Doing favors for her...
Having shared interests with her...
Giving her flowers and gifts...
Writing her poems...
Pretending you don't want her...
"Tricking" her or pretending to be someone you're not...
Acting like a jerk...
I also learned that there are exactly 4 things that keep her in love with you.
And they are NOT the same 4 things that cause her to fall in love with you.
If you apply all 8 of these principles correctly, she will fall in love with you and stay in love with you as long as you want.
And that's EXACTLY what I show you how to do inside the Attract and Keep Her System:
Inside this one-of-a-kind, step-by-step dating and relationship system that any guy can use, you discover EXACTLY what to do from the first moment you meet a woman until you DECIDE she's not right for you or stay with her forever.
If you follow the process outlined in the system, you will never get broken up with or divorced by a woman again GUARANTEED.
And that gives you choice, which means you'll never SETTLE, which is best for you AND the women you date.
You'll also discover exactly what to look for in a woman if you want to be with her long-term and exactly which women to avoid at all costs.
The best part?
It works for real men with real women from small towns and big cities all over the world.
How do I know?
My clients from 37 countries and counting have been telling me...
...and I want to hear your success story next.
The alternative is to lose her at some point and suffer the consequences:
Pain...
Confusion...
Loss of self-confidence...
Depression...
Social embarassment...
Maybe a nasty divorce...
Losing half your stuff or more...
The possibility of SOME OTHER GUY raising YOUR kids...
Now, this is NOT just another "PUA Manual" or "Relationship Book."
Relationship experts tend to ignore what works in real life and what women ACTUALLY respond to when it comes to males seeking females.
I don't.
Because I want you to know what really matters and what REALLY works no matter how politically incorrect it might be.
The Men's Dating Industry tends to ignore long-term relationship maintenance because teaching the attraction phase is easier to market.
I don't.
Because eventually you'll probably meet a woman that you want to KEEP dating if you haven't already...
You simply won't find this intel all in one place anywhere else.
Attract and Keep Her is

WRONG

For You

IF

:
You NEVER meet a woman you want to keep dating more than once.
You can't handle the truth. This system deals with REALITY, because we care about your RESULTS. So, we don't sugar-coat anything for you. Make sure you're ready for that before you invest.
You prefer lukewarm hugs and disapproving looks from women you barely like to the women you REALLY want chasing you and happy to be with you.
You think "simple" means that you don't have to TAKE ACTION and implement the steps in your real life. Dating and relationship success requires work. We've just made it as simple as possible.
Or, you are just one of those guys who will buy the book and then just let it sit there on your desktop or in iBooks and never read it. Please, don't waste your money if that's the case. However, if that IS the case, just realize you're only going to get the same results you've always gotten and the BEST CASE scenario is that you settle for a woman you don't even like that much, and EVEN THEN she will probably leave you at some point (the stats don't lie)...unless you do something DIFFERENT, something that WORKS, STARTING TODAY.
However, if you're at the point where you want a girlfriend or wife, OR...
...you recently got broken up with or divorced by a woman and want to know EXACTLY what happened so it never happens again, OR...
...you want to be able to keep dating a woman if you choose, OR...
...you just never want to worry about a good woman leaving you ever again and want to end your pain and confusion about women forever,
THIS IS FOR YOU.
There's no reason to lose the next awesome woman you meet just because you don't know this intel.
Claim your copy of Attract and Keep Her now and learn the secrets of attracting and keeping the "good ones" around as long as you want:
Click the "Add To Cart" Button To Receive Your Discounted Price of
Just

$197 $47...
Your Order Includes: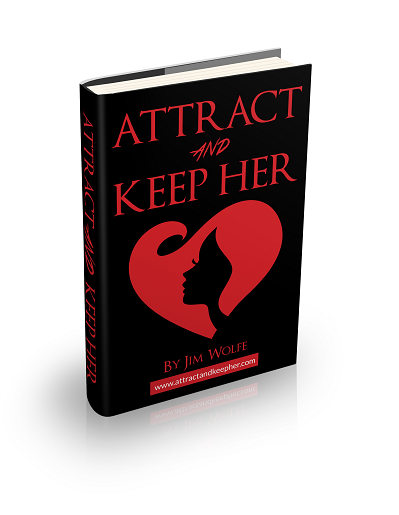 The Complete, Best-Selling Attract and Keep Her System
The book that's changing the game for men all over the world.
This unique dating and relationship guide shows you how to build your own sense of genuine confidence before you ever meet the woman of your dreams, how to meet her, how to talk to her in the most attractive way possible, how to increase her initial interest in you into burning, loyal, lasting love, and how to keep her in love as long as you want once you get her there. You'll learn why things haven't worked out in your past relationships and be able to avoid making critical mistakes in the future.
Then, you'll learn ninja relationship tactics that keep both of you deeply satisfied as long as you want to be with her.
You'll also learn exactly what to look for in a woman so you don't end up settling or regretting your relationship later.
The best part? You get to be you instead of pretending to be someone you're not.
Attractive Conversations: Always Know What to Say
Gain the CONFIDENCE that comes with ALWAYS knowing EXACTLY what to say without memorizing routines.
Trains your subconscious to be more naturally witty so you can have limitless attractive conversations with a woman from the first moment you meet her until 99 years later...this is AWESOME if you're a "logical" guy and it will make it easier to have fun, deep, and seductive conversations with women so they smile and open up to you.
24-Page E-book YOURS FREE!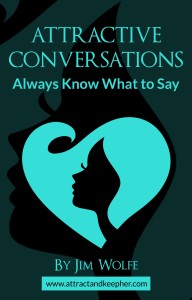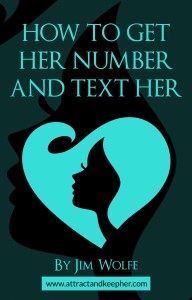 How to Get Her Number and Text Her
Get Her # and Text Her Without Chasing Her So She Keeps Coming Back For More.
So many awesome guys ruin their chances with women by making silly texting mistakes. This step-by-step guide will make sure you know how to get her number and text her in the most attractive way possible so she keeps wanting to see you.
19 Page E-book YOURS FREE!
Attractive Body Language: Attract Her Without Words
Say Less...Get MORE.
Your body language is absolutely critical to your dating success. Fixing your body language is what will allow you to see the biggest improvement in your results in the shortest amount of time possible (without changing your personality AT ALL!). They say that non-verbal communication is up to 94% of communication...so this guide will make sure your body is saying all the right things.
14-Page E-book YOURS FREE!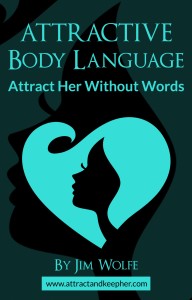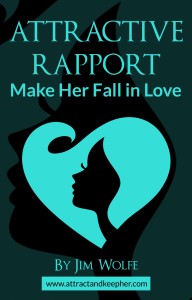 Attractive Rapport: Make Her Fall in Love
Make Sure She Never Flakes...
Have you ever had a great time or an "awesome conversation" with a woman, gotten her number, and gotten her to agree to meet up with you, only to have her FLAKE on you just before you were supposed to meet her?
Chances are, you didn't build enough RAPPORT with her, or you didn't build it with her correctly. This guide will show you how to build rapport with her in the most attractive possible way so she doesn't even THINK about flaking on you, and, incidentally, this kind of rapport over time is what leads to her falling in LOVE with you...
15-Page E-book YOURS FREE!
Attractive Positioning: Put the Odds in Your Favor
Get BETTER RESULTS With LESS WORK.
Dating is hard enough without giving yourself the best possible odds. This guide shows you how to be like "The Bachelor" instead of one of many contestants on "The Bachelorette" so you have MORE OPTIONS and get BETTER RESULTS with LESS WORK…
10-Page E-Book YOURS FREE!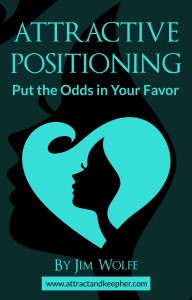 AND, for TAKING IMMEDIATE ACTION TODAY, we're also throwing in this VIP SUPER BONUS: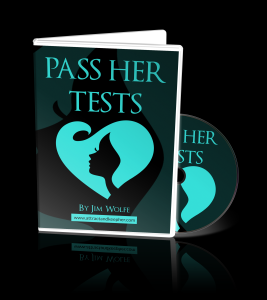 Pass Her Tests
SKYROCKET Her Attraction For YOU...
Even the sweetest, most amazing women WILL test you, ESPECIALLY if they really like you.
This audio program shows you every test she can throw at you at any point and exactly how to handle each of them like a champion.
You'll start to see her tests as the huge opportunities they truly are and even enjoy it when she's giving you a hard time.
Audio program with over an hour of extremely powerful content:
YOURS FREE!

Our Iron-Clad, 60-Day, TRIPLE GUARANTEE:
We are so confident that Attract and Keep Her will be the BEST DATING BOOK you have ever purchased that we're willing to put our money where our mouth is by offering this TRIPLE money-back guarantee:
Guarantee #1: Use our System for 60 days ON US. If you implement the advice in the book and a woman still decides to leave you…We will give you 100% of your money back… OR:
Guarantee #2: If you don't have at least one high-quality woman CHASING YOU within the first 30 days…We will give you 100% of your money back… OR:
Guarantee #3: Even if you don't like the font we use in the book, same guarantee: 100% of your money back!
We stand behind our product AND our commitment to YOU, your SUCCESS, and most importantly, your HAPPINESS.
Click The "Add To Cart" Button To
Receive Your Discounted Price of
Just

$197 $47...
PLUS All The Bonuses (Worth Over $413!)
Will YOUR SUCCESS Story Be Next?
"Bought This...Women are Pursuing ME now! COMPLETE 180."

Dude, I'm gonna be honest... I had a good feeling about AAKH, but daaaaaaamn Jim. My one big problem I had is that I could meet a girl. Yet I always had trouble keeping them around after 1 or 2 dates. Not only has AAKH helped me date up to 4 new girls a week, but I feel like now THEY are trying to stay in MY life. Complete 180.

Thanks again Jim.

- P.J. S.
"Want a High-Quality Girlfriend? Get AAKH Now!"

Jim, how did you do it man?!?! I'm genuinely blown away by the value you've delivered in A&KH (did I mention I'm only half-way through it?). If you want a high-quality girlfriend who's going to stay around, it takes something MUCH DIFFERENT than gamy tactics. Coming from a dude who's had "That Girl" as his girlfriend and lost her, I've had so many new things click while reading. My next girlfriend thanks you in advance brada.

P.S. So pumped for all the other badasses who this is going to help get to the next level.

- Scott P.
"AAKH Improved My Marriage!"

I highlighted so much of Attract and Keep Her's guidance on building and maintaining a fun and healthy relationship. We all know the statistics on divorce and marital infidelity, not to speak of how many people are in unhappy marriages-I learned principles in this book that will allow me to avoid these types of outcomes.

Even as a happily married guy, I gained tremendous value from the book.  I've even used some of the book's "openers" and other banter with my wife to great effect. I'm a better flirt and husband to the woman I love and this book has helped equip me with a framework and skills to build that relationship up so that it'll be strong even when we're both holding our grandkids, chasing each other around in the senior home with our walkers.

"Attract and Keep Her" is a one-of-a-kind guide that gives you the widest-ranging, most accessible advice related to the topic.

- Ali I.
"The "Bible" for interacting with women?"

With Attract and Keep Her, Jim has created the bible for interacting with women. From meeting the woman to "having fun" with the woman, all the way to marriage (if that's what you want to do), he has created a step-by-step process to attracting any woman and keeping her interested forever.

In addition, he does it in a way that makes you a high value man and not like the 99% of other guys out there. So many lightbulbs turned on in my brain. I will definitely be referring back this book for the rest of my life. I believe I now have the confidence to control any situation with a woman. Attract and Keep Her is going to blow up. If not, good for me! I don't want any girls to know about this!

- Dave H.
"Every Guy Should Read This!"

"Attract and Keep Her" by Jim Wolfe demystifies male/female interaction from start to finish. My hope is that every guy will read it. In the book Jim teaches exactly how to BECOME the high value man that women are drawn to. He also shows that we women are not nearly as complicated and mysterious as we think and say we are. Guys, on behalf of women everywhere, read "Attract and Keep Her"!

- Savannah J.
"Fun to Read!!"

Hey man,

I like your style, that's not new, but here you have reached a whole new level of sincere and constructive positivism! And this is without bragging about it, without pushing or forcing your reader into changing themselves.

There are too many self improvement experts these days. You are different Jim, because of your broader perspective and your genuine value-spreading attitude.

Thank you for creating Attract and Keep Her and for being such an awesome guy!

- Pavel T.
One aspect of the book that I really appreciate is its firm commitment to ethics. It's a book that posits the world is a better place when more people are in happy relationships with people who they really like, and then it builds towards that goal by providing men with guidance on how to go about building themselves in a way in which they can meet the types of women and build the types of relationships that enable that outcome.

- John D.
"I've Read Everything Out There; AAKH is Unique and Powerful!"

I've read a lot of PUA & dating material over the last 10 years so I definitely know what's good & what's not. Forget fancy pick up lines & expensive dinners: Jim easily crushes some common dating myths.

The information in chapter one on how to carry yourself with regards to your inner game was my favourite chapter.

Combine this mindset with the guidance Jim gives from your first meeting, through to dating & multiple meet ups right through to the long term relationship stage, Attract Her & Keep her is a solid read I would recommend to anyone who struggles with women in the modern day.

- Stephen W.
Don't wait until you meet her: grab your copy of the Attract and Keep Her System now and make sure you're ready the moment she spots you from across the room.
And of course, please feel free to hit us up any time with your questions.
My top clients and I can't wait for you to join us on the inside.
To Your Dating and Relationship Success,
Creator, Attract and Keep Her
Click The "Add To Cart" Button To
Receive Your Discounted Price of
Just

$197 $47...
PLUS All The Bonuses (Worth Over $413!)
Contact us at: JimWolfeHelpDesk@gmail.com
ClickBank is the retailer of products on this site. CLICKBANK® is a registered trademark of Click Sales, Inc., a Delaware corporation located at 1444 S. Entertainment Ave., Suite 410 Boise, ID 83709, USA and used by permission. ClickBank's role as retailer does not constitute an endorsement, approval or review of these products or any claim, statement or opinion used in promotion of these products.
WAIT!!!
As a gift for being so awesome and checking out this page today, I have an exclusive gift for you:
FREE

E-Book:

Inside this step-by-step guide you will DISCOVER:
What to do when a woman doesn't text you back...

The one text you must NEVER send any woman if you want to have a chance with her...

The 3 BIGGEST TEXTING MISTAKES men make and how to avoid them...

How to use texting to get her chasing you, spike her attraction, and keep her interested...

How to ask her to meet up...

MOST IMPORTANTLY: How to NOT screw up your chances with a woman with something as silly as texting...
19 Page E-book valued at $27 YOURS FREE!
OR:
Are You Sure You Want To Leave?
I encourage you to click the X at the top of this box to close this message, stay on this page, and claim your copy of Attract and Keep Her now so you never get broken up with again GUARANTEED...