4 Ways to Get WOMEN to Approach YOU
by Jim Wolfe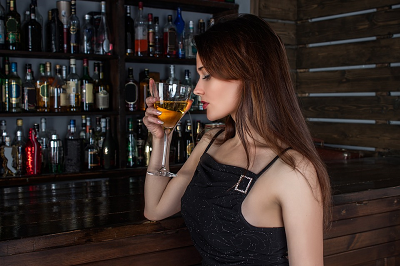 "How do I get women to approach ME?"
I get this question all the time. Wouldn't it be nice if you never had to face rejection because beautiful, high-quality women introduced themselves to you?
There are lots of things you can do to make approaching women easier, yet there are 4 things that will encourage women to approach you:
1. FAME
If you really want gaggles of gorgeous young women to scream and chase you around whenever you walk in a room, I highly suggest that you call Justin Bieber and ask him to mentor you in your new pop music career.
If you're super-famous, women will definitely approach you...
If you're not super-famous, there are 3 other things that will help:
2. Your Social Circle
If you have an excellent social circle full of high-quality women, and they like you, they will introduce their amazing single friends to you. This is a great way for regular guys to get "warm approaches" from desirable women.
3. Your Body Language
If there's one thing that will improve your success with women the quickest, it's your body language. SLOW EVERYTHING DOWN...and open up. Stop protecting the middle of your body. The way you move and hold your body, the way you use eye contact, the way you smile, and the tone of your voice SCREAM at women much louder than your actual words.
If your body language is excellent, women will be much more open to you and some of them will definitely approach you. If you don't believe me, work on body language every day for two months, go to your local popular club, and let me know what happens.
4. Your "Inner Game"
You know what has the BIGGEST EFFECT on your success with women and whether or not they will approach you if you're NOT super-famous?
What's ACTUALLY going on inside your head and with your emotions.
When you have your life together, you feel GENUINELY CONFIDENT, and you feel really good about yourself and your life, women approach you and are receptive to you almost as if you're a rock star.
Your inner game naturally impacts your body language. It makes it easier to develop a solid social circle. It might not make you famous, but it makes you more successful in every area of life.
Not only is your inner game the thing that will get you the BEST, most SUSTAINABLE RESULTS when it comes to dating, it's the ONLY thing that will allow you to enjoy your success.
After all, what's the point of "getting women" if you still hate yourself and your life afterward?
WAIT!!!
As a gift for being so awesome and checking out this page today, I have an exclusive gift for you:
FREE

E-Book:

Inside this step-by-step guide you will DISCOVER:
What to do when a woman doesn't text you back...

The one text you must NEVER send any woman if you want to have a chance with her...

The 3 BIGGEST TEXTING MISTAKES men make and how to avoid them...

How to use texting to get her chasing you, spike her attraction, and keep her interested...

How to ask her to meet up...

MOST IMPORTANTLY: How to NOT screw up your chances with a woman with something as silly as texting...
19 Page E-book valued at $27 YOURS FREE!
OR:
Are You Sure You Want To Leave?
I encourage you to click the X at the top of this box to close this message, stay on this page, and claim your copy of Attract and Keep Her now so you never get broken up with again GUARANTEED...