Jim's Birthday Sale ($20 off)!
Ends in:
Picture This...
I want you to imagine for a moment going on a date with THAT girl.
You know the one I'm talking about.
The one you REALLY want.
On your date, she keeps touching your arm and hitting you playfully.
She laughs at ALL your jokes.
She seems to be "lit up" from her attraction for you and by how much fun she's having.
You can FEEL her attraction for you and it feels AMAZING.
"Wow, I think she REALLY likes me," you think to yourself.
Just as you're about to walk away at the end of an awesome evening, SHE reaches out, grabs your face, and kisses YOU.
Whoa.
"That couldn't have gone any better," you think.
Then, when you get home, you get this text from her...
This is What We Want:
This is a text I got after taking a really cool girl to coffee by simply applying what we cover inside the First Date God system.
I can't wait for you to get these kinds of messages after your dates too.
It feels awesome when the girls you really want are so attracted to you.
It feels even better when they STAY attracted to you.
What We Cover in This Life-Changing 8-Module, 5+ Hour Multimedia Program:
EXACTLY what to do on your first date so that she will be DYING to meet up with you again.
How to create the frame that YOU are the prize that she has to earn the RIGHT way.
How to make HER escalate on YOU so you never have to worry about "making a move" at the wrong time ever again and so she LOVES being physical with you.
17 mindset shifts that will instantly skyrocket your dating success.
What makes for a good first date and what doesn't so you can avoid common first date mistakes.
Where you should take her on your first date (and your 2nd & 3rd date) to make sure she gets all the right signals from you.
When to end the date to make sure you keep her wanting more.
How to crush your first date conversations so she has way more fun and feels more connected and attracted to you.
Body language secrets that make her feel comfortable with you and attracted to you at the same time.
EXACTLY what to do after your date to make sure she will meet up again.
What to do between dates that sets you apart from EVERY OTHER GUY out there and drives her interest in you through the roof.
A date assessment so you can more objectively decide if you should ask her out again.
Everything you need to know to keep her coming back for more so that she FINALLY gets to be with an awesome guy - YOU.
Here's What's Inside the First Date God Program So You Know EXACTLY What You're Getting Today:
Module 1: Dating Paradigms (These mindset shifts make you instantly more attractive).
Module 2: Date Ideas (Exactly what kinds of dates are good and which ones to avoid).
Module 3: First Date Game Plan (Exactly what to do to prepare for and go on your date).
Module 4: First Date Conversation (Know what to say at all times).
Module 5: First Date Body Language (Make her feel more attracted to you without words).
Module 6: After Your First Date (Know exactly what to do between dates that separates you from every other guy and makes her want to meet up with you again).
Module 7: Date Assessment (Use this tool to be more objective when you decide if you will ask her out again).
Module 8: First Date God Closing (Final thoughts to keep you motivated and the importance of your self-image).
Video breakdowns of both good and bad body language so you can SEE it for yourself.
A Breakdown of good and bad texting examples between dates so you'll know what good texting looks like.
And, when you invest in yourself today, you'll get these 2 FREE gifts as well:
My best-selling book "7 Keys to Being a Total Badass." This book will make you even MORE naturally attractive. It went all the way to #1 in the self-esteem category on Amazon.
Amp Your State Before Your Date. This awesome bonus module will make sure you feel incredible going into your dates so that you can easily make her feel good too (she will want more of you).
How I came up with the price for First Date God...
Well, first of all, I'm not going to charge you anywhere near the $20,000+ I paid to learn the lessons I share with you inside the program.
And you get the benefits from 13 years of intense study and personal experience in just a few hours.
I think that's worth its weight in gold...
...I wish I had this program when I first started or even several years into my own journey.
Secondly, this program will save YOU thousands of dollars you might otherwise spend on wasted dates and countless hours of wasted time.
Dating is expensive.
According to a recent article on Match.com, dinner and a movie in New York City is an alarming $135, with dinner and basketball tickets running you $338.
Even in the smaller city of Portland, OR, dinner and a basketball game will cost you $145 according to the same article.
In other words, investing in this program and in yourself today pays for itself very quickly.
==>What's it worth to have the women you really want EXCITED to be with you?
What Guys Are Saying About First Date God:
"Best Dating Advice Out There!"

You know, I've looked into a few PUA programs and ebooks and

I've honestly found First Date God the best dating advice out there!

Its not your your standard PUA bullsh*t either, its better. The reason being is because its DOWN TO EARTH, its REALISTIC, and its stuff YOU WILL USE!

Welcome to the real world.

This is quality dating advice. There's no fluff, no filler and NO BULLSH*T!

If you're the kind of guy that can get to the point of hooking up that first date, then this will greatly increase your chances of getting a second and third date (and more).

- George O.
"THEY are pursuing ME now!"

HOLY S**T... First Date God is a gem! Getting dates for me hasn't really been a problem, but turning them into 2nd and 3rd dates, or even long-term relationships is a whole other ball game.

The moment I got this system, I planned 3 first dates in that week. Not only did I hook up with all 3 of those dates, but now

they are pursuing me for another date

.

Thank you Jim for making such a revolutionary product. Heck

the section on Body Language was worth the price of admission alone.

- Patrick J.
"How to Date the Easiest, Most Natural & High-Status Way."

Warning: This program is not for wanna-be "PUAs" (pick-up artists). There are so many brands out there advertising "techniques" or "game" to sleep with women in the quickest way possible. This is not that kind of product. There just aren't enough dating products out right now that focus on dating the natural way.

I am lucky to say that with First Date God, I believe that Jim has already established himself as one of the top guys in this field.

If you want a total mindshift in the way you think about the dating world, if you want multiple light bulbs to going off in your head, if you want to date in the easiest and most natural, high status way, you must get First Date God!

I have a date that I am going to set up soon and I couldn't be more relaxed and confident after going through this product!

- Dave H.
"No Fluff; Awesome Content."

First Date God cuts out the fluff and makes things very easy to understand not only for dating, but also for conversation in general. It's one of the best tools I've used in learning conversation skills, and just having fun in general! It's freaking AWESOME, and you guys won't regret buying this.

- Alexander C.
"First Date God Will Make Sure You Show Up With Your A-Game."

I've seen so many "Dating products" out there yet none of them really get deep into nailing that oh-so important first date like First Date God does!

And what's even more exciting is that

I've seen so many self-help programs in dating yet First Date God has actionable material I've never seen before in any of the other programs

which is just a breath of fresh air.

Being prepared for the First Date is one of those things you can either learn through grueling experiences or going through First Date God and showing up with your A-Game.

- Pasha Z.
"You Will Get Results!"

This is THE BEST advice on how to get that second and third date and making her your girlfriend.

Follow what Jim says and you will get results.

This program will eliminate any mistakes you were making and will give you the know how. I highly recommend it

.

- Jon W.
I want you to be able to make this investment in yourself and join all the guys who have taken control of their dating lives inside First Date God.
So, I won't make YOU pay $300, as I originally planned, or even $150.
When you buy right now, you can get the complete First Date God system for only $97 $77.
That's less than the average first date in the US! And when you order, it's totally secure. So there's nothing holding you back. Register now and you'll be off and running in just a few minutes.
Jim's Birthday Sale ends in: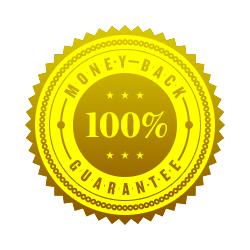 60-Day Money Back Guarantee
Try the First Date God program RISK FREE for a FULL 60 DAYS.
If you don't get more second dates than you do now after investing in this program, PLEASE ask us for a refund and we'll take care of that for you no questions asked. If you decide to ask for a refund for this or any other any reason within 60 days, we will refund your investment and we'll still remain friends. =) 
I care about your RESULTS.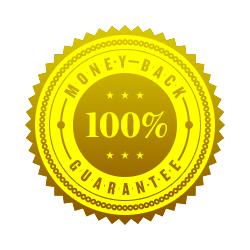 I don't know how long I can keep the price this low, so take advantage of this opportunity while you still can.
Click the "buy now" button below and let's get started! >>>

I would hate it if you meet "HER" tomorrow, hang out with her once or twice, start liking her a lot, and then LOSE her.
So grab the First Date God system now and make sure you know EXACTLY what to do when you meet up with "HER" to make sure she keeps coming back for more.
You both deserve it.

I can't wait for you to join me and the other top guys on Team Impact inside the First Date God VIP Member's Area.
It's awesome in there.
See you on the inside,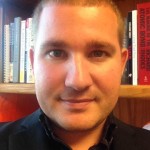 P.S. Isn't it interesting that casinos don't try to get lucky?
Well, neither do we. We, just like a casino, behave correctly consistently over time and therefore we get consistent RESULTS.
Would you rather be a rich casino owner who is sure to be wealthy or one of the thousands of people who give that guy their money willingly and depend on long odds for their "success?"
Stop trying to get lucky.
Get yourself inside the First Date God system right now and put the odds in your favor forever. =)
Jim's Birthday Sale ends in:

Contact us at: JimWolfeHelpDesk@gmail.com
ClickBank is the retailer of products on this site. CLICKBANK® is a registered trademark of Click Sales, Inc., a Delaware corporation located at 917 S. Lusk Street, Suite 200, Boise Idaho, 83706, USA and used by permission. ClickBank's role as retailer does not constitute an endorsement, approval or review of these products or any claim, statement or opinion used in promotion of these products.